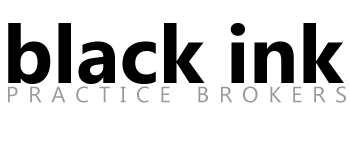 About
Black Ink is a dedicated site for sellers and buyers of bookkeeping practices. As Australia's first dedicated service, Black Ink is committed to helping you attract potential buyers and getting you top dollar for your practice. And, by allowing you to keep your identity private, you can manage the sales process without disruption to staff or clients. We guarantee confidentiality of your plans, your financial as well as operational details.
Black Ink works with a vendor seeking to sell their total practice or just part of it and assists individuals to buy their first practice.
Private Listings
WANTED: An established bookkeeping practice
We have a registered buyer looking for:
Bookkeeping business; will pay up to $500,000 for an established bookkeeping practice
Fee revenue between $250k and $500K
Need to have been in business for 5-7 years
Prefer Sydney-based but will consider major capital city
Interested parties can download an Information Pack
This is a member-only* invitation. Please be sure that you are a financial member (join here)
All details are kept in strictest confidence; Non-Disclosure Agreement will apply (included in Information Pack)
Looking to Sell your Practice? We have buyers!
Are you looking to sell a professional practice? Ready to capitalise on your years of work? Black Ink Practice Brokers has registered buyers and will help you through the process. We guarantee absolute confidentiality: we will not reveal any client information or those who we are working with.
All enquiries are directed to Black Ink Practice Brokers.
Are you an accounting or bookkeeping firm looking to expand/purchase a practice?
Our extensive Database of members and registered users (www.bookkeepershub.com.au) and industry contacts extending to the accounting and financial planning industry sectors, allows us to work with pre-qualified purchasers in order that clients and staff, contractors have a smooth transition to the new owner. We focus on a successful experience and outcome for both vendor and purchaser.
*The member-only 'gate' applies to "interested parties". This is important as dealing with a registered user means more qualified buyers will be introduced to pre-qualified sellers.
Is your firm 'ready' for sale?
Typically a prospective buyer may be seeking a practice that is 'finely tuned' to enable easy transition to the buying entity; this is not mandatory as buyers – again, typically – are hands-on practitioners. Checklist:
New entrants to the profession would prefer the practice that has practices and procedures well documented.
Practice should be predominantly remote with fixed (say monthly) onsite visit.
These are not mandatory requirements, simply guidelines. For an Information Pack…
Note that our TERMS OF SERVICE applies to this service.