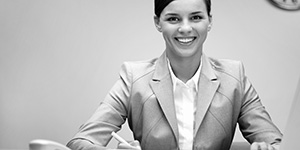 Featured Members
Below is a list of featured TBH members. If you'd like to be considered for inclusion on this list please fill out the application form and you will soon see your bookkeeping practice featured among those below as well as having the option to appear on home page in the highly prized sidebar!
Contact us at memberservices@bookkeepershub.com.au
Mara Timmoneri is the principal of Total Balance Bookkeeping. Her service is deigned to provide a high quality and personalised bookkeeping service to small to medium sized businesses as well as to tradespeople and independent professionals such as dentists, lawyers, consultants and contractors.… Read more >>
BRISBANE, QLD
Located in the Southside Brisbane suburb of Coorparoo, Shelly has a keen understanding of the importance of small business and how their success or failure can impact the local community.
After her schooling in Toowoomba, Shelly moved to Brisbane to study science at the prestigious University of Queensland. … Read more >>